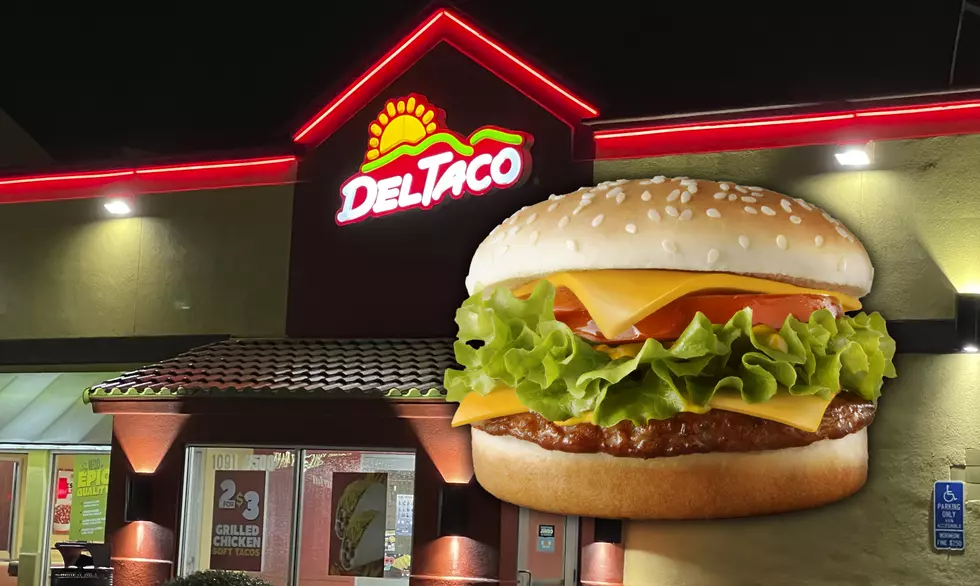 Southern Utah's MOST UNDERRATED Burger Is… WHERE?!
Getty Images
Last week, I talked about my SHOCK and SURPRISE that Del Taco had actual good food! I couldn't believe it! Their Del Taco - Taco is AMAZING! Way more meat, and way more cheese than Taco Bell.
But then... Out of nowhere I was BOMBARDED with messages about how amazing their CHEESEBURGER is! What?! A cheeseburger from a taco place? No thank you! There's no way it can be good. But message after message after message poured in.
Amy Amanda Hunter said "They have the best burgers!"
Tracy Myers said: "Their burgers are pretty good!"
Miranda Roe said: "Del Tacos burgers though? 100% better than every other fast food, except maybe In N Out..."
Liz Holm said: "Well I will blow your mind. I think their Double Del Cheeseburger is the the best cheeseburger in town."
Morgan Harris Peterson said "My grandparents LOVED the cheeseburgers there!... They really are amazing!"
Enough was enough... I had to try.
I pulled up to Del Taco on Sunset BLVD around 10pm, and was ready to try this burger. I ordered It... Double Del Cheeseburger without lettuce and tomato. The total was $5.49, which was already cheaper than I expected!
I took it home and gave it a try... INSTANT SHOCK! AGAIN! This burger... WOW! It had chopped onions and their secret sauce... Which was some kind of Fry Sauce with something else... Whatever it was: GREAT! The burger was soft (which sounds weird to say... but it was perfect) It wasn't chewy. I didn't feel like it was a mouthful, or that it was too much. It was perfect. It didn't taste like a fast food cheeseburger. It reminded me of a burger you'd get at maybe a little league game. I COULD TASTE THE LOVE THIS THING WAS MADE WITH!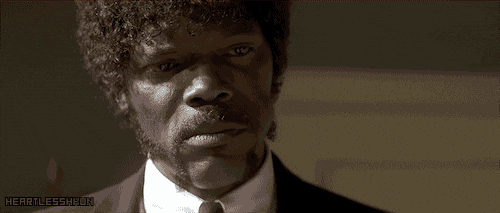 If you haven't tried the Double Del Cheeseburger... GET ON IT! It really is ONE OF THE BEST fast food cheeseburgers out there!
Gif Credit: Giphy.com

Where To Get A FREE Cheeseburger In Southern Utah Today!
It's National Cheeseburger today in America! I'm a sucker for a good cheeseburger, too. Well, a lot of restaurants are celebrating National Cheeseburger Day, even some in Southern Utah!
Here's where you can get a FREE or close to free burger on National Cheeseburger Day!
McDonald's:
On September 18th ONLY, you can get a double cheeseburger for only $0.50. You have to order through the app to get this deal, though.
Wendy's:
If you order online or through the mobile app, you can get a Jr. Bacon Cheeseburger for only $0.01! ONE PENNY! This offer is valid through the week, until September 22nd!
Burger King:
Are you a "Royal Perks" member? It's totally free to sign up as a Royal Perks member, through their mobile app. You can get a FREE cheeseburger with the purchase of ANYTHING over $1.00!
Dairy Queen:
DQ has surprisingly GOOD FOOD! It's not just an ice cream place! They have deals all week, but today, you can get a FREE cheeseburger with the purchase of anything over $1.00! Again, make sure you order on the app!
Freddy's Frozen Custard & Steakburgers:
If you order through the mobile app, you can get a Freddy's Original Double for ABSOLUTELY FREE at participating restaurants!
Carl's Jr.:
At Carl's Jr., you can get up to FOUR double cheeseburgers on the mobile app today at half price! 50% off! Go download that Carl's Jr. mobile app!
Applebee's:
Applebee's is offering 3 different cheeseburgers for cheap! The Classic Burger, The Classic Cheeseburger, and the Classic Bacon Cheeseburger, all paired with fries for just $8.99 today! You can do this one in-store, online, or through the app!